opinel is a trusted name when it comes to the world of knives and daggers. There are different types of knives on offer from the brand. You can find ones that are best for kitchen as well as those for outdoor use. The ones appropriate for outdoor use are quite popular among fishermen and hunters. The quality of these knives is such that they can last the test of time amidst different cutting experiences that you put them through.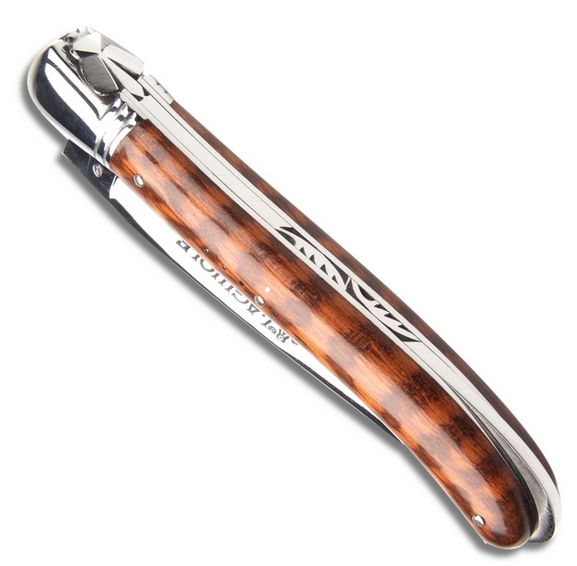 A dagger (dague) from this brand usually features a long blade that uses Sandvik stainless steel. It acquires anti-corrosive capabilities from added chrome and doesn't require you to do anything for special maintenance. You get a perfect cutting edge with carbon content inside that is 0.40% at least.
The classic blade that is featured in these knives has adopted Yatagan shape over time. This shape is, basically, an inspiration from conventional Turkish saber. The blade takes its strength from a convex profile to which it is ground. This allows for efficient regrinding as well.
The knives from Opinel are known for their perfect grip and handling. The handle in these knives is made out of beech wood. Coming from France, the beech we're talking about here is durable, hard and can make it perfect for everyday use. The handles have homogeneous appearance and come in attractive light colors.
All the folding knives from the brand feature a safety ring as well. It is made using stainless steel and comprises of two sections. One of them is fixed while the other is sliding. It not only locks the knife's blade open but also locks it closed as well.
So, with all these wonderful features, Opinel knives are certainly a must have. They aren't just functional but offer ultimate comfort and safety as well. Furthermore, the number of handle colors they're available in certainly makes them an attractive choice as well.