Sometimes find the best alternative for decorating your home or an important social event such as a wedding, the first communion of your children, the long-awaited 15 years of your teenage daughter or perhaps your wedding anniversary party may become a big challenge
The world of decoration like many others in life changes dramatically, so that almost every day new trends appear to beautify our spaces, either permanently, in the decoration of your home, or to entertain all our special events. But how to know what is the right decoration?
Generation Store is the answer to all your questions, with more than 27 years of experience since its inception as a retail chain in shopping centers in Connecticut until becoming in 2001 the online business in the world of interior decoration. Generation Store specializes in providing quality decorative products to the wedding and event industries and also to retail consumers.
Nowadays, a trend in interior decoration is very marked is the use of string curtains and fringed curtains, for the decoration of windows and even for dividing the spaces giving an elegant touch to the room.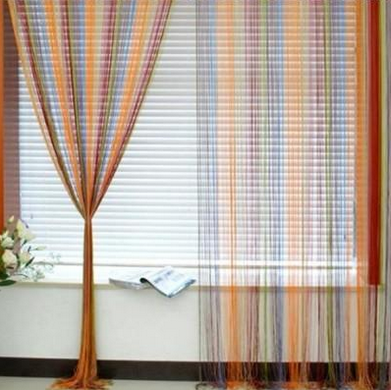 Generation Store has these curtains in 28 different colors, and they vary in size from 6 to 20 feet in length. These curtains of thread and fringes are made of high quality polyester, giving their curtains a soft and super resistant texture for durability.
We invite you to browse our store and if you need advice, we are always available and ready to help! But if for some reason you do not find what you are looking for, do not worry, we have the ability to customize our products to the needs of our customers in record time, just contact us and tell us about your project, without a doubt we will find a way to satisfy you.